$39.99 USD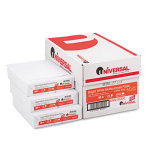 Perfect for all printers and all copiers. Now with Colorlok™ for enhanced colors and sharper text—make your documents stand out. Acid-free for archival quality. Size: 8 1/2 x 11; Paper Color(s): Bright White; Paper Weight: 20 lb. 1 case of  5000 sheets ( 500 /ream).

$28.00 USD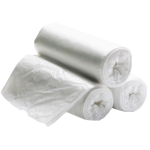 Freedom Trash Can Liners 20-30 gallon are great for common household use.
500 comes in a standard box
Order yours today
Freedom What We Deserve!
$38.50 USD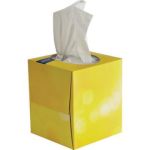 Freedom is Simply Softer To The Touch.
You've got to experience our new softer
Freedom Ultra Soft Facial Tissue.
Gentle enough to remove makeup
or wipe a teary eye and soft enough
to stop little noses from running away from home.
Compare to the leading Brands and
set your self Free.
Ultra soft tissue comes 80 sheets in a box. 36 boxes in a case
Freedom, What You Deserve!
$39.00 USD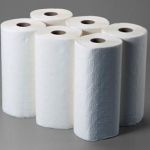 We Are Now Offering Our Commercial Value Paper Towels To Our Everyday Retail Customers.
We offer a whopping 30 rolls per case with 85 sheets in each roll. That is 2550 sheets per case. Freedom Majestic Large Roll  has at least 25% more tissue than the standard paper towel roll. Our price when purchasing a case is on average 25% less than the leading store brand.
Each one is individually wrapped 2-ply and is 100% recycled paper.

…
$32.95 USD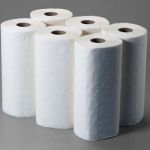 We Are Now Offering Our Commercial Value Paper Towels To Our Everyday Retail Customers
Freedom Jumbo: We offer 12 Rolls per case. We offer 2,520 sheets per case (Each Roll has 210 sheets) Which means we offer 218% more to our customers.
Our Leading Competitors on a equilivant 12 roll case on average has 624 sheets ( 78 sheets per Roll)  and their Regular Price per sheet is .022 cents and On Sale Price per sheet is .016 cents
Regular Price of Freedom Jumbo …
$40.00 USD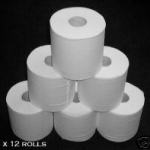 We Are Now Offering Our Commercial Value Bathroom Tissue To Our Everyday Retail Customers!
Product Name: Freedom Triple Mega 500 Bathroom Tissue
Now enjoy the same great bathroom tissue in 48 roll quantity

Product Type: Premium Standard
Item Number/SKU: TP500R-ES
Quantity: 48 rolls/case
Product Style: 2-ply/500 Sheets per Roll
Dimensions: 4.2 in X 3.4 in
Weight:
Raw Material: 100% Recycled Paper
Grade: Medium Soft
Embossed: Yes
Septic Safe: Yes (under normal use)
UPC Number: 670541343449
Packaging: Corrugated Case /Color – …
$20.00 USD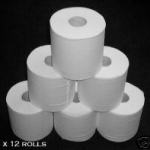 We Are Now Offering Our Commercial Value Bathroom Tissue To Our Everyday Retail Customers!
Product Name: Freedom Triple Mega 500 Bathroom Tissue
Now enjoy the same great bathroom tissue in 24 roll quantity
Product Type: Premium Standard
Item Number/SKU: TP500R-ES
Quantity: 24 rolls/case
Product Style: 2-ply/500 Sheets per Roll
Dimensions: 4.2 in X 3.4 in
Weight:
Raw Material: 100% Recycled Paper
Grade: Medium Soft
Embossed: Yes
Septic Safe: Yes (under normal use)
UPC Number: 670541343449
Packaging: Corrugated Case …
$74.00 USD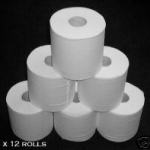 We Are Now Offering Our Commercial Value Bathroom Tissue To Our Everyday Retail Customers!
Product Name: Freedom Triple Mega 500 Bathroom Tissue

Product Type: Premium Standard
Item Number/SKU: TP500R-ES
Quantity: 96 rolls/case
Product Style: 2-ply/500 Sheets per Roll
Dimensions: 4.2 in X 3.4 in
Weight: 33 pounds/case
Raw Material: 100% Recycled Paper
Grade: Medium Soft
Embossed: Yes
Septic Safe: Yes (under normal use)
UPC Number: 670541343449
Packaging: Corrugated Case /Color – Brown
Packaging Dimensions: 25.5′(L) X 16.5.5′(W) X 17.0' …
$0.00 USD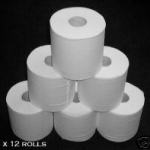 Coming Soon!!!
Product Name: Freedom Extra Soft
Product Type: Premium Standard
Item Number/SKU: TP386R-ES
Quantity: 96 rolls/case
Product Style: 2-ply/386 Sheets per Roll
Dimensions: 4.2 in X 3.4 in
Weight: 33 pounds/case
Raw Material: 100% Recycled Paper
Grade: High Soft
Embossed: Yes
Septic Safe: Yes (under normal use)
UPC Number: N/A
Packaging: Corrugated Case /Color – Brown
Packaging Dimension: 25.5′ (L)  X 16.5.5′  (W)  X  17.0′  (H)
Product Packaging: Each Individual Roll wrapped in White Paper
Printed on Package: Freedom Paper Company …
$77.00 USD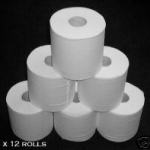 We Are Now Offering Our Commercial Value Bathroom Tissue To Our Everyday Retail Customers!
Product Name: Freedom Economy 1000 Bathroom Tissue
Product Type: Premium Standard
Item Number/SKU: TP500R-ES
Quantity: 96 rolls/case
Product Style: 1-ply/1000 Sheets per Roll
Dimensions: 4.2 in X 3.4 in
Weight: 33 pounds/case
Raw Material: 100% Recycled Paper
Grade: Medium Soft
Embossed: Yes
Septic Safe: Yes (under normal use)
UPC Number: 670541343432
Packaging: Corrugated Case /Color – Brown
Packaging Dimensions: 25.5′(L) X 16.5.5′(W) X 17.0' (H)
Product Packaging: Each Individual …